HOT! Click here to a new link to view our latest show!!! ("THE PRODUCERS")
Our Adaptation of
"AIDA"
see it here!
please be patient.. this is a graphic-rich site.
Welcome to the new aspiring actors
who wish to put more color into their lives!
CLICK HERE TO SEE OUR PRODUCTION of "OLIVER!"
http://cueoliver.tripod.com/
Cue Production 2004-2005
NEWS FLASH:
Cue Drama Club goes on a mall tour!

Last April 23, Cue presented "MAN of LA MANCHA"

to the shopping crowd of THE PODIUM.

They certainly wowed the crowd!
Miguel Hidalgo

as Don Quijote

Vincent Boxx Bocaling

as Don Quijote

Mikey Ascalon

as Sancho Panza

Mark Antiqueno

as Sancho Panza
(drag your cursor across the notes)
Cue at Mandarin Oriental for a summer show
Click here to see:
our show for year:2002-2003
" P I P P I N !!!!
The Latest!

be a culture vulture!
Come and see what former CUE DRAMA CLUB members have to say: Meet them here!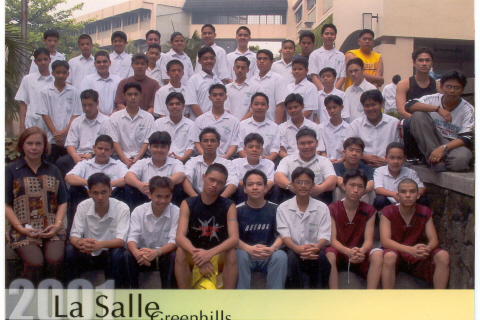 The club aims to promote theater consciousness among the young high school students and for them to discover the world of the drama, which requires not only artistry but also craftmanship in the disciplines of acting, directing, singing, composing, writing, building, designing and technology.

Click here to see how a high school group like CUE DRAMA CLUB presented our unforgettable "WEST SIDE STORY"
Cue Drama Club Actors for year 2000-2001
ICELLE'S DEBUT! Click here to see!

How about taking a look at CUE's Friendsters?
"THE PAST IS ANOTHER COUNTRY"

(See how CUE struggled for excellence thru the years)

Welcome to our club web site!