Nov 10, 2002, Teatro Aguinaldo
4:00 pm show sponsored
by Batch 78 of LSGH High School
Alumni Association.
To our big brothers,
THANK YOU!

Regular shows:
Nov. 8 at 5:30pm
Nov 10 at 10 am
Nov 10 at 4pm
SEE SNIPPETS OF THE SHOW FROM "PIPPIN"!

NEWS! News! News!
What shall our next production be?
Shall we have"Once on This Island"?
Or shall we have"Phantom of the Opera"?
What about"Rent"?Or "Les Miserables"?
Hey, we can dream, can't we?
Watch out for this presentation!

In November!

Gabby as the L,ead Player,Pinggoy as Pippin,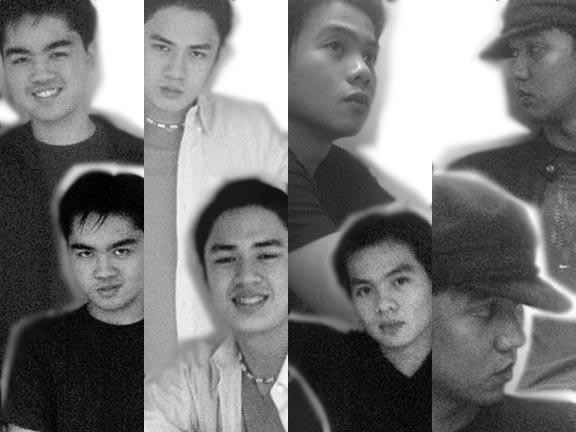 Louis to be played by Kevin,and Bocs understudies all these parts.

click here to see pictures of rehearsals of the musical "PIPPIN"!!
Pinggoy(Rafael) Mendoza stars as "Pippin"!
Kevin Attendido stars as Louis,
heir to the throne of Charlemagne
OUR NEXT SHOW!!

Inna and Hanna
with Jrick in the background
Practising in the auditorium
Sweaty but happy!
Jordan Punzalang
Choreographer
The Cue Drama Club of La Salle Green Hills High School
Cue members practising for "Magic to Do"
Joining us this year are girls from Poveda, and St.Paul's Pasig